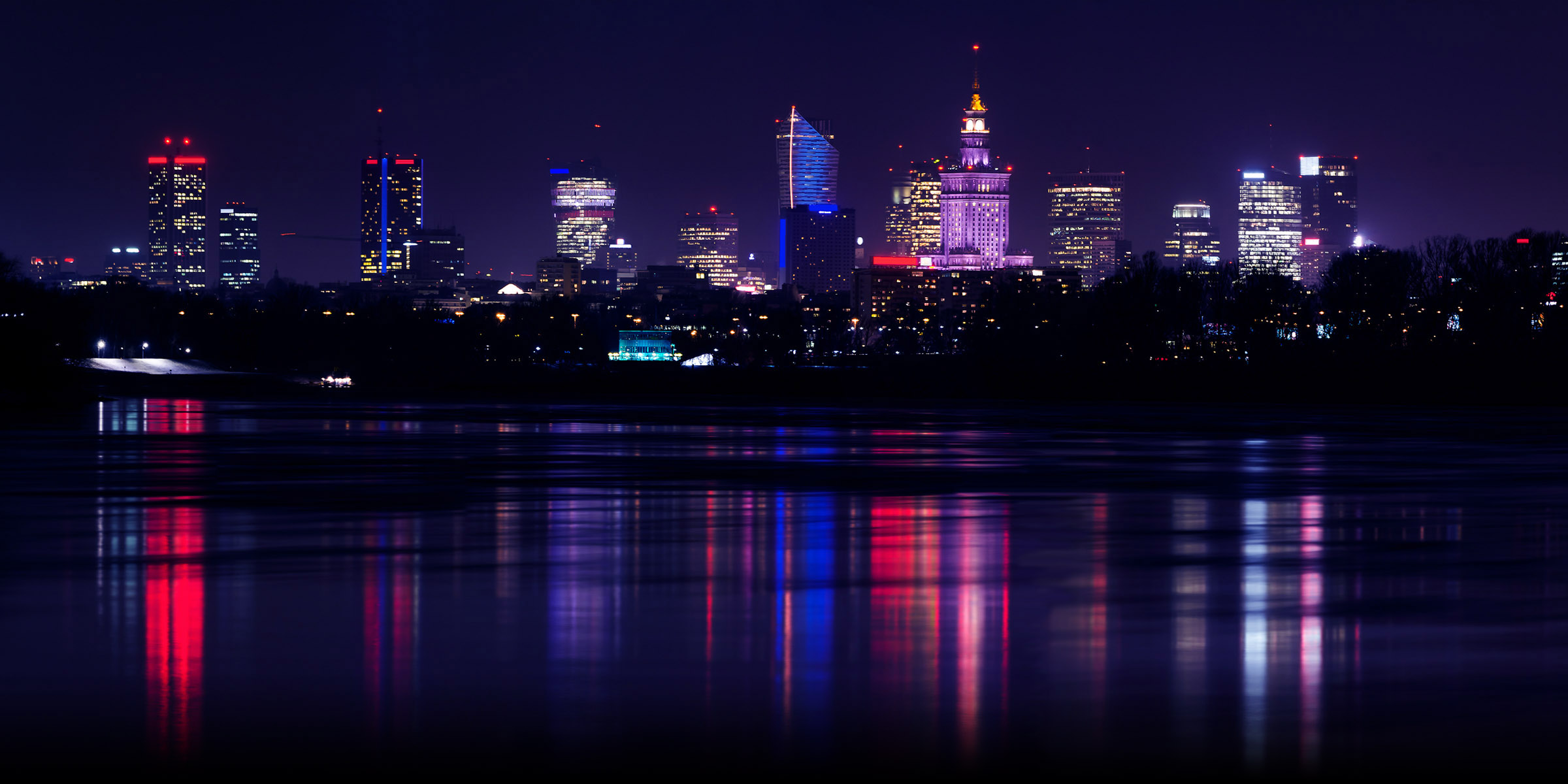 LINKS FOR EXTERNAL PLAYERS
AGGREGATION SITES & MOBILE APPS
FIND US IN THESE FINE HOTELS
Quality Smooth Jazz Since 2008
We are delighted to give you music channel creating a unique up-tempo and funky smooth-jazz grooves with no commercial breaks or voice-overs, only pure uninterrupted smooth jazz.
Each week we revise plenty of new tracks aiming to pick the perfect sound. We play top artists from the smooth jazz world scene as well as smaller independent ones.
The program is streamed from studio located in the North of Poland using innovative technology.
Thanks to the latest audio technology we have put the sound through a sophisticated chain processing including multiband dynamics and stereo image enhancement, resulting in a high definition sound quality.
Feel free to send your thoughts to us – your feedback is crucial to improving our artist line-up.
If you want to stay up-to-date with the latest music adds to our playlist like us on facebook.com/smoothjazzcomplradio.
If you are an artist and you want to send your music for airplay consideration, go to
MUSIC SUBMISSION
section and follow the instructions there.
Stay smooth and stay tuned!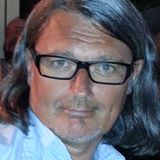 Peter G
Music Director
Former CEO and music director of VIGOR FM (1993-2005).
RECENTLY PLAYED TRACKS
PLAYLIST
RECENTLY ADDED TRACKS
PROGRAM SCHEDULE
RECENTLY PLAYED TRACKS
PLAYLIST
RECENTLY ADDED TRACKS
PROGRAM SCHEDULE
Click on the playlist icon in upper left corner to unfold all tracks
Hi. I am a relatively new listener (a few months) - just want you to know how much I enjoy the station, the music, & how thoroughly pleased I am to have found you. Listen to you by way of your website & TUNE IN. Thanks for brightening my working day - also listen at home- same venues I have music streaming 25 hours a day !!!!! Most sincerely,
Listening in Tonawanda, NY (between Buffalo and Niagara Falls, NY.) I enjoy the station quite a bit. Also listen to Rod Lucas (BSJ.com) out of London, GB, as he plays mostly instrumentals. However, your DJ's are discreet as to how many vocals they play and they do offer a great variety of artists. I have listened to hundreds of stations, and it's hard to find one I can tolerate for more that 20 minutes. I can have your station on for hours at a time and no mental fatigue!!!
Just wanted to give a thanks for your service. I truly love listening to your feed and wish I could get it on a local radio station to listen while I am traveling. I live in the United States in the state of Maine and a station like yours over the air would be wonderful. Have you thought of contracting with any radio stations to maybe fill a vacant HD2 channel? I would love to be able to listen to your station when traveling. Again keep up the good work!
Aloha. I live in the (USA) Maui, Hawaii. I truly love your music. being from new York city,
I have heard a lot of smooth jazz radio stations all up and down the east coast from New York to Atlanta, but I can honestly say smoothjazz.com.pl is the best smooth jazz station in the world. thanks for playing the very best.
Rodney W.
Hello from Turkey,
Thank you for the best smooth jazz ever…Keep on playing. I listen to nothing but your radio.
Thank you for excellent sound quality too.
Levent K.
Muşsica maravillosa , Saludos desde Ecuador
Carlos P.
Witam
Super muza !
Slucham bardzo chetnie waszej stacji.
Pozdrawiam z Recklinghausen
Germany – Darek
I love your radio station 🙂
Layos M.
Hi from Montreal !
Amazing music! Keeps my spirits up and life is beautiful !
Eric
Hi
I'm highly appreciate about your daily Smoothjazz-programm on your station.
I'm a huge fan of Smoothjazz and last year I organized a Smoothjazz concert in Zurich Switzerland with Jonathan Fritzen and his band. It was a great gig in a little venue.
I'm looking forward hearing daily your station keep on doing.
Urs S. from Zurich Switzerland
Hi There.
Really enjoying your radio station. I listen to all the tracks that you play. The ones I like I then play on my Jazz Radio Show over here in England. Keep up the good work.
Best wishes.
Phil K.
Simply awesome!!!!
Nataraj M.
Peter, thanx soo much for the amazing hours of beloved music……
Your station has become like a "household appliance";… cannot do without it….
Eric
Muşsica maravillosa , Saludos desde Ecuador
Carlos P.
I love your playlist, keep up the good work.
I listen to your music at work all the way from Manila, Philippines.
All the Best to you!!!
Arnold
Peter,
It's that great time of year again when I really want to thank both yourself and your superb team for providing in the last 12 months the very best old and new smooth jazz in the world.
The service you offer is outstanding and the world is a much better place for it
Hope you and the Team have an enjoyable, peaceful Christmas and another hugely successful year in 2018.
Thank you so much
All the best
Rupert W.
Hi! My name is Alexandre. I live in Brazil, Rio de Janeiro City. I would like to congratulate the excellent programming transmitted. In the morning I also heard Brazilian music with very beautiful special arrangements. Thank you for existing. Now I'm a radio fan and I wish you all a Merry Christmas and a Happy New Year.
Alexandre
You have a great JAZZ station.
Gordon C
No need to respond. You have the best mix of smooth jazz I've found.
Thanks for making it available.
John G
Hi – I love your sound since years – please go on ! Thank you.
Wolfgang
Found you a few years ago. Great treadmill music. I am 77 years old and do 3 miles a day for my health. Great Music to walk !! I live in Durham NC
Bob C.
Hello from Turkey,
Thank you for the best smooth jazz ever…Keep on playing. I listen to nothing but your radio.
Thank you for excellent sound quality too.
Levent K.
Love this station. This is my go to music when I have a cook out or the fellows over for card games or sports events.
Been on radar for over ten years. Keep on doing what you do.
Rodney D.
Hello from CONYERS Georgia. Love your station and the music that you play.
Norman B.
Super music.
Milan M. Slovakia
Company info
VMM
Cieplinskiego 7
76-200 SLUPSK
POLAND
VAT Reg: PL8391752948
Privacy policy
vigormultimedia.com operates the www.smoothjazz.com.pl website, which provides the SERVICE.
This page is used to inform website visitors regarding our policies
with the collection, use, and disclosure of Personal Information if
anyone decided to use our Service, the smoothjazz.com.pl Radio website.
If you choose to use our Service, then you agree to the collection
and use of information in relation with this policy. The Personal
Information that we collect are used for providing and improving the
Service. We will not use or share your information with anyone except as
described in this Privacy Policy. Our Privacy Policy was created with
the help of the Privacy Policy Template Generator.
The terms used in this Privacy Policy have the same meanings as in
our Terms and Conditions, which is accessible at www.smoothjazz.com.pl,
unless otherwise defined in this Privacy Policy.
Information Collection and Use
For a better experience while using our Service, we may require you
to provide us with certain personally identifiable information,
including but not limited to your name, phone number, and postal
address. The information that we collect will be used to contact or
identify you.
Log Data
We want to inform you that whenever you visit our Service, we collect
information that your browser sends to us that is called Log Data. This
Log Data may include information such as your computer's Internet
Protocol ("IP") address, browser version, pages of our Service that you
visit, the time and date of your visit, the time spent on those pages,
and other statistics.
Cookies
Cookies are files with small amount of data that is commonly used an
anonymous unique identifier. These are sent to your browser from the
website that you visit and are stored on your computer's hard drive.
Our website uses these "cookies" to collection information and to
improve our Service. You have the option to either accept or refuse
these cookies, and know when a cookie is being sent to your computer. If
you choose to refuse our cookies, you may not be able to use some
portions of our Service.
For more general information on cookies, please read "Cookies" article from the Privacy Policy Generator.
Service Providers
We may employ third-party companies and individuals due to the following reasons:
To facilitate our Service;
To provide the Service on our behalf;
To perform Service-related services; or
To assist us in analyzing how our Service is used.
We want to inform our Service users that these third parties have
access to your Personal Information. The reason is to perform the tasks
assigned to them on our behalf. However, they are obligated not to
disclose or use the information for any other purpose.
Security
We value your trust in providing us your Personal Information, thus
we are striving to use commercially acceptable means of protecting it.
But remember that no method of transmission over the internet, or method
of electronic storage is 100% secure and reliable, and we cannot
guarantee its absolute security.
Links to Other Sites
Our Service may contain links to other sites. If you click on a
third-party link, you will be directed to that site. Note that these
external sites are not operated by us. Therefore, we strongly advise you
to review the Privacy Policy of these websites. We have no control
over, and assume no responsibility for the content, privacy policies, or
practices of any third-party sites or services.
Children's Privacy
Our Services do not address anyone under the age of 13. We do not
knowingly collect personal identifiable information from children under
13. In the case we discover that a child under 13 has provided us with
personal information, we immediately delete this from our servers. If
you are a parent or guardian and you are aware that your child has
provided us with personal information, please contact us so that we will
be able to do necessary actions.
Changes to This Privacy Policy
We may update our Privacy Policy from time to time. Thus, we advise
you to review this page periodically for any changes. We will notify you
of any changes by posting the new Privacy Policy on this page. These
changes are effective immediately, after they are posted on this page.
Contact Us
If you have any questions or suggestions about our Privacy Policy, do not hesitate to contact us.